Do you have the same question in your mind? Are you planning to buy a new domain and stuck with choosing the right domain extension for your blog or startup? Are you also trying to know – Which Domain Extension is Better – .com vs .in?
Then you are at the right place, my friend. And I encourage you to figure out that what will be best for your domain.
In this article, we are gonna talk about both types of domain extensions and their different advantages and disadvantages based on various types of classification.
We'll be discussing everything you need to know about domain extensions before purchasing a domain name.
What does .com and .in stands for?
The .com Domain Extension is derived from the word "commercial" and so it stands for commercial usage. It is one of the oldest and top-level domains (TLDs). Also one of the most preferred extensions by people all over the globe.
At the beginning (1985), it was used only by commercial organisations but later it was used by everyone including startups, blogs,  personal users, etc.
Some other Domain extensions implemented during that time were:
Some Indian Country Code Top-level Domains
Now, the .in Domain Extension is derived from "India" and as the name suggests it is the best Internet country code for a top-level domain (ccTLD) for India.
There are some more international ccTLDs in India. They are:
.bharat
company.bharat
vidya.bharat
sarkar.bharat
This was a basic understanding of domain extensions. Now let's talk about – Which Domain Extension is Better – .com vs .in?
Which Domain Extension is Better – .com vs .in?
This answer depends on your needs. Both the domains work very well but it is important that it meets your vision criteria and how you want your website to perform in the future.
For this, you have to have clarity on the types of features you want with your website along with selecting a relatable and easy to remember your business in the minds of the visitors.
Other than that, it depends on the geographical location you want your site to be viewed on the internet and what are your plans for your business or startup expansion.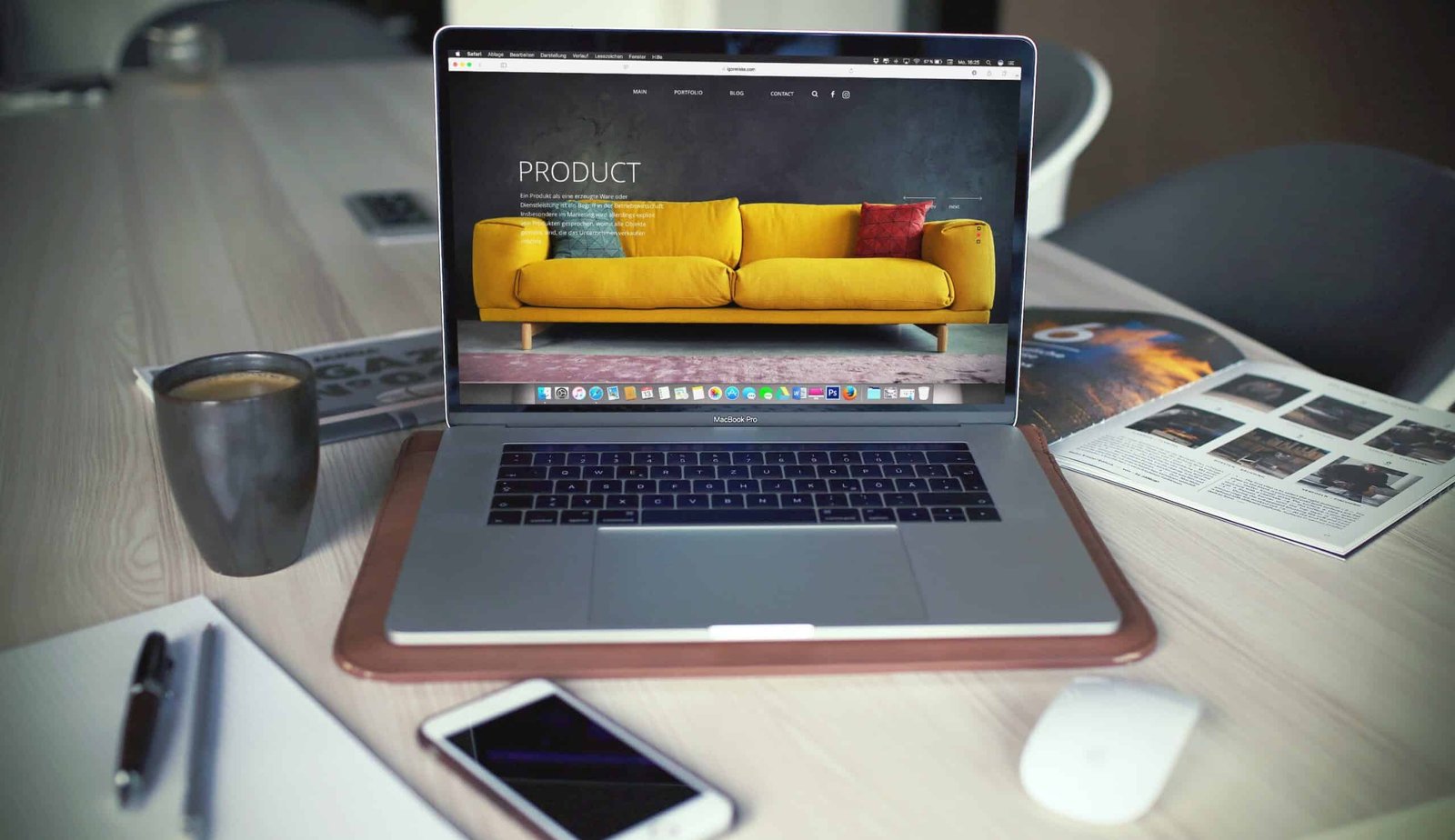 The best domain name for your website must meet your vision and also with your business expansion plans so that you can reach out to as many people as you want.
For this clarity, we have prepared a comparison between the .com and .in domain names for a better understanding of how you want to work in the future. An
And with this hope, I have researched everything about these domain names so that you can get clarity on this topic and you can take your next step for your domain purchase with the right domain name about which we'll be discussing at the end of this article.
Difference between .com and .in Domain Extensions
Check this beautiful table to understand the differences between .com and .in domain extensions.
| Classification Type | .com | .in |
| --- | --- | --- |
| Stands for | Commercial | India |
| Level | International TLD | ccTLD |
| Best for Audience | Global | India |
| Authority | World wide | Mostly in India |
| WHIOS Privacy | Present | Absent |
| SEO Rankings | Highest | Less than .com |
| Preferred by | Worlds Biggest Businesses | Local Indian Businesses |
Here, WHIOS is a short form for the question "Who is responsible for this Domain?" which gives info on registered domains ownership and address.
The .com domain extension is protected by WHOIS, which means no one can know about the registered owner of this domain name but can be found for .in domain extensions.
Similarly, .com has more credibility in the international markets for businesses but you must note that .in extension has higher credibility in India as it's is the ccTLD of India.
Some Alternatives for .com Domain Extension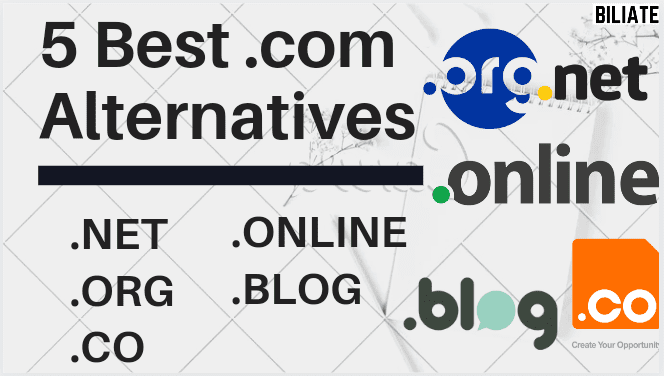 Every day about 1 Million Domains are registered (Acc. to TechJury) which gives us a great example of less domain name availability on the internet.
When you have a name for your business or blog, you must search for the domain availability and there are most chances that the easier names would have been already taken.
In this case, I would recommend you to try for some alternate domain extensions of the same name if and only if the domain name is not trademarked.
Because if you purchase a brand trademarked name, then you may get claimed for the copyright of their brand name.
So if the brand does not have a trademark or registered name under the country's registry then you can take the step of purchasing the domain name under another extension if .com is unavailable.
5 best alternate open top-level domains (TLDs) other than .com
.NET– This is one of the most popular domain extension after .com and i personally recommend to go for this extension if .com is already taken. It was launced in 1985
.org – This is a gLD and is next to .net in terms of market share which was started for non-profit organizations and is best for organizations. This domain was also launched in 1985.
.co – This is a ccTLD of Colombia and is used bu many billion dollar companies.
.online – This is a generic top-level domain (gTLD) launched in August 2015. And has won the best new gTLD Award at the Global Domain Summit in China.
.blog – This is also a gTLD and was launched in 2016. This is best for new blogging websites and is used a lot of bloggers now.
There are many other TLDs but are not open for everyone to purchase. Like .gov, mil and .int, as the name suggests are for government, military and international purposes of the USA.
Later, some new domain extensions were made available which are not much popular but are open for everyone, like:
.info
.me
.biz
.io
.us
.cafe
.media
.church
.expert
.farm
.solutions, etc.
But sometimes you need a domain name because it is best for your business but is already taken. In that case, you can buy the domain from the current owner.
Now I am going to tell you some ways and tips on acquiring domains from current owners.
How to Buy a Domain name that is taken already?

In general, if a domain is taken we try for some other one or for alternative extensions which we have discussed before.
But to buy the domain you need to know clearly what you are trying to go for. Some tips for
And so you can try some good ways to try to get the domain from the current owner. Here they are:
Privately Contacting the domain name's owner and having a deal for the domain purchase.
Try purchasing the domain name from the Domain market.
But don't try to force anyone. And don't go for a big amount of money for a domain name that can cause you a big financial loss until it's very very important to purchase.
Also, remember to purchase it from the owner directly and have a good analysis of the history of the domain and try to prevent any scams by having a good knowledge of site purchase.
We'll be coming up with some more ideas on taking Domain purchase in a safe manner and we'll create a new article if you contact us or we'll update the link on this blog post.
Effects of .com alternatives on SEO
We all know that SEO works on many factors like Quality content, organic keywords, link building, meta description and many more. And so we cannot say that selecting a good domain extension make your site the best in SEO but it only serves as a positive factor in your site's authority.
The .com extension is no doubt – the best domain extension for everyone as it is the most popular, authoritative, credible and has approximately 75% of the internet's domain market share.
If you want to go for a domain then your first preference should be a .com domain extension for your name and if it is already taken you can go for the alternatives.
But this doesn't mean that a .com domain extension will always be on the top of the search engine results page (SERP).
Google search engine always wants to give the best possible content to its users and so if a website yourwebsite.in/.org/.blog/.co/.online gives better content and has a much better SEO than yourwebsite.com then the .com alternative will be on the top of the SERP.
Why .com Extension is so much Popular?
There are many reasons that .com is the most popular Domain Extension on the Internet. Some of them are:
Most Oldest Domain on Intenet : Introduced in 1985
Most Memorised Domain Extension by all the Internet users
Have many SEO benefits
Most recognised Extension by search engines all over the world.
Most people assume .com as the company's domain name extension
Gves a sense of extsablishment of the company or organization
Have specific features that other popular TLDs.
Used by more than 52% of websites on the Internet (Acc. to Novanym)
How to Purchase a Domain name on the Internet?
Visit Bluehost.com and click on Domain in the main menu
Search for the domain name you want to purchase with .com extension
Now, if the name is available with .com then you can click on Add to Cart
And if it is unavailable then you can try a dfferent name or extension
After cicking on add to cart, you can now select the options for a hosting and other features for the time period you want.
Then you can make the payment and complete the purchase of the domain with or without hosting.
Related Videos
How do I choose between .com, .org, or .NET Domain Name?
.com vs other Domain names
How to Make a WordPress Website